Chris Allen Realty Staff:
---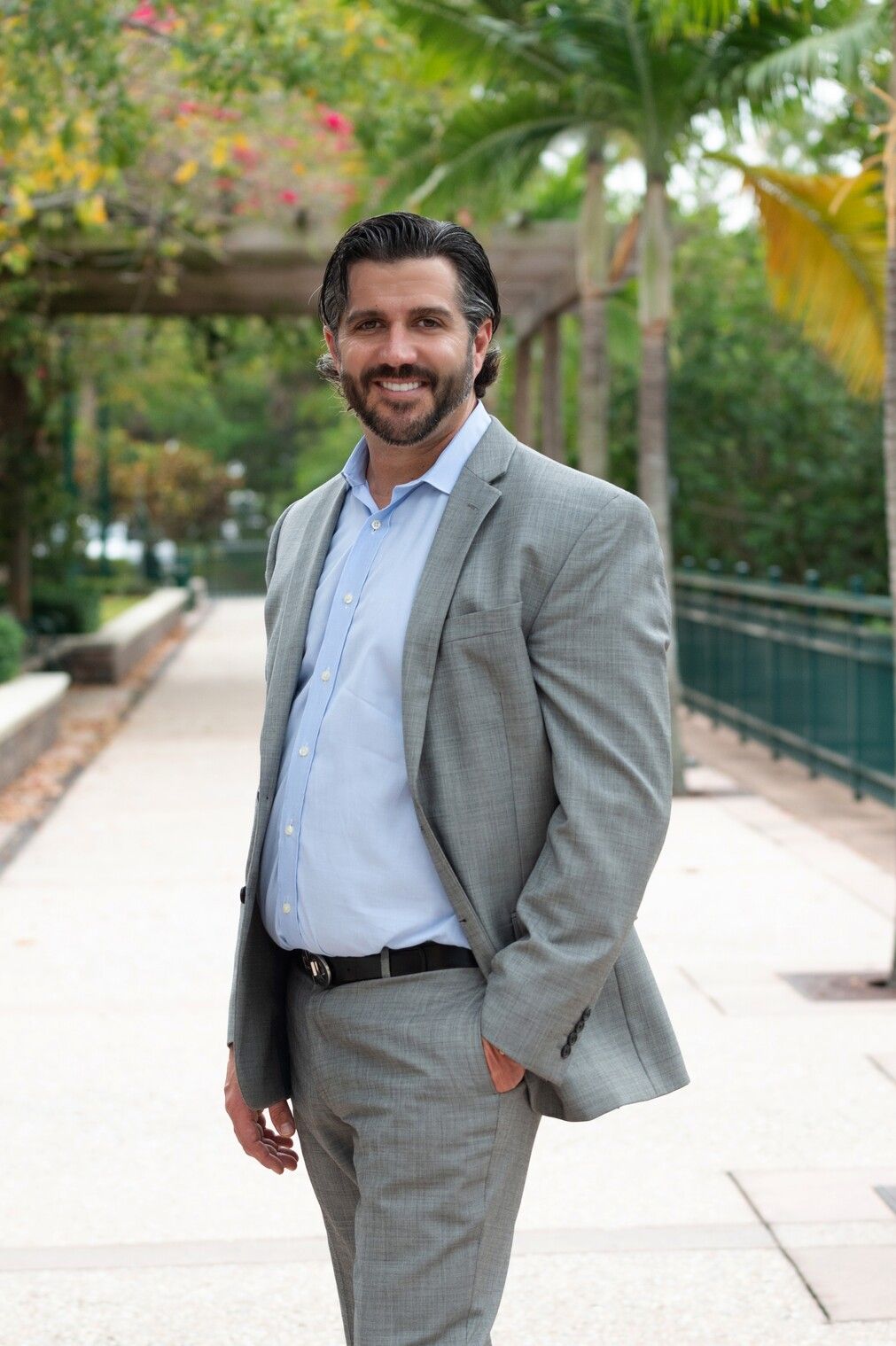 Chris Heine Jr
President / Broker
---
I was born into the Real Estate industry. I am a third-generation builder and I have a passion for building homes that customers will love
Both my father and grandfather were in the building industry and passed their talents onto me. I was born and raised in Palm Beach County, and I grew up watching my father build many communities throughout the county. From an early age I knew that I wanted to follow in my father's footsteps and I feel great pride and commitment to my community to continue the work that my father did so many years ago. Wanting to fine-tune my craft, I attended Florida Atlantic University to receive my bachelor's degree while working and learning different sectors of the Real Estate industry. After graduating college, I became a licensed Real Estate agent and a short time later a licensed General Contractor. This set me on the track of owning my own business to provide buyers a great home.
After several years of experience with a successful business in both new construction and home remodeling, I felt it was time to take the business and my abilities to the next level. I launched Chris Allen Homes and Chris Allen Realty after becoming a licensed Real Estate Broker.
Chris Allen Homes is a company that focuses specifically on building a high-quality product for our buyers. Chris Allen Homes has found much success and steady growth with many satisfied customers across Palm Beach County. With over 150 homes built in the last 8 years, the experience of knowing what a customer wants is evident. We focus on identifying a property and building a product that is the highest and best use at the time. Once the project is complete, the new owners can make it their home no matter their intended use.
Chris Allen Realty focuses on servicing our clients' needs in every aspect of real estate. Whether you are looking to buy or sell a property, Chris Allen Realty will help you through the process. Being a real estate investor myself, I know that there are a lot of emotions involved in each transaction and the company strives to provide the best experience for each client.
Goldstar Mortgage Financial Group focuses on providing the best customer service and helping clients obtain a home loan. We strive to keep clients updated and educated throughout the home loan process.
My family and I continue to reside in Palm Beach County and real estate is not only my career, but it is also my hobby.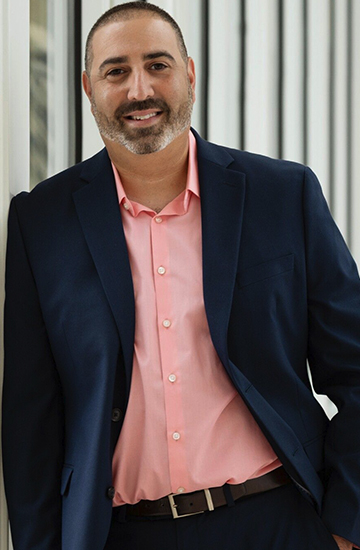 Jeff Hirsch
Executive VP / Sales Associate
---
I am originally from New York, but have called Palm Beach County my home for over 30 years. Since graduating from college, I have worked in the hospitality industry and therefore understand how important meeting the customers' needs are. I am an ambitious, sales oriented professional with over 20 years of progressive sales, marketing, and service experience. First, as a hotel manager for a national chain in the greater West Palm Beach area where my main focus was always providing the customers with excellent customer service. Later I took my talents to Wyndham Vacation Ownership where I worked along with Sales Department to ensure that customers' wishes where met on a daily basis.
In 2011, I became a licensed real estate agent. I have worked with both buyers and sellers and focus on making my clients' real estate experience as pleasant and easy as possible. I specialize in residential real estate and have had great success with helping my clients find their dream homes, which is a result of being familiar with the Palm Beach County communities and my commitment to my clients. I make sure that when I am representing a seller, I perform enough research and am thoroughly familiar with the surrounding areas to ensure the client is getting the most for their home.
In 2017, I accepted the role of Execute Vice President of Chris Allen Enterprises. I work to ensure that our agents are trained with customer service as their #1 goal. We pride ourselves on the products we build and also on providing the best representation for all Real Estate Transactions.
When I am not working with real estate, I enjoy spending time with my wife and 3 young children. And during football season, I will be watching my beloved Giants!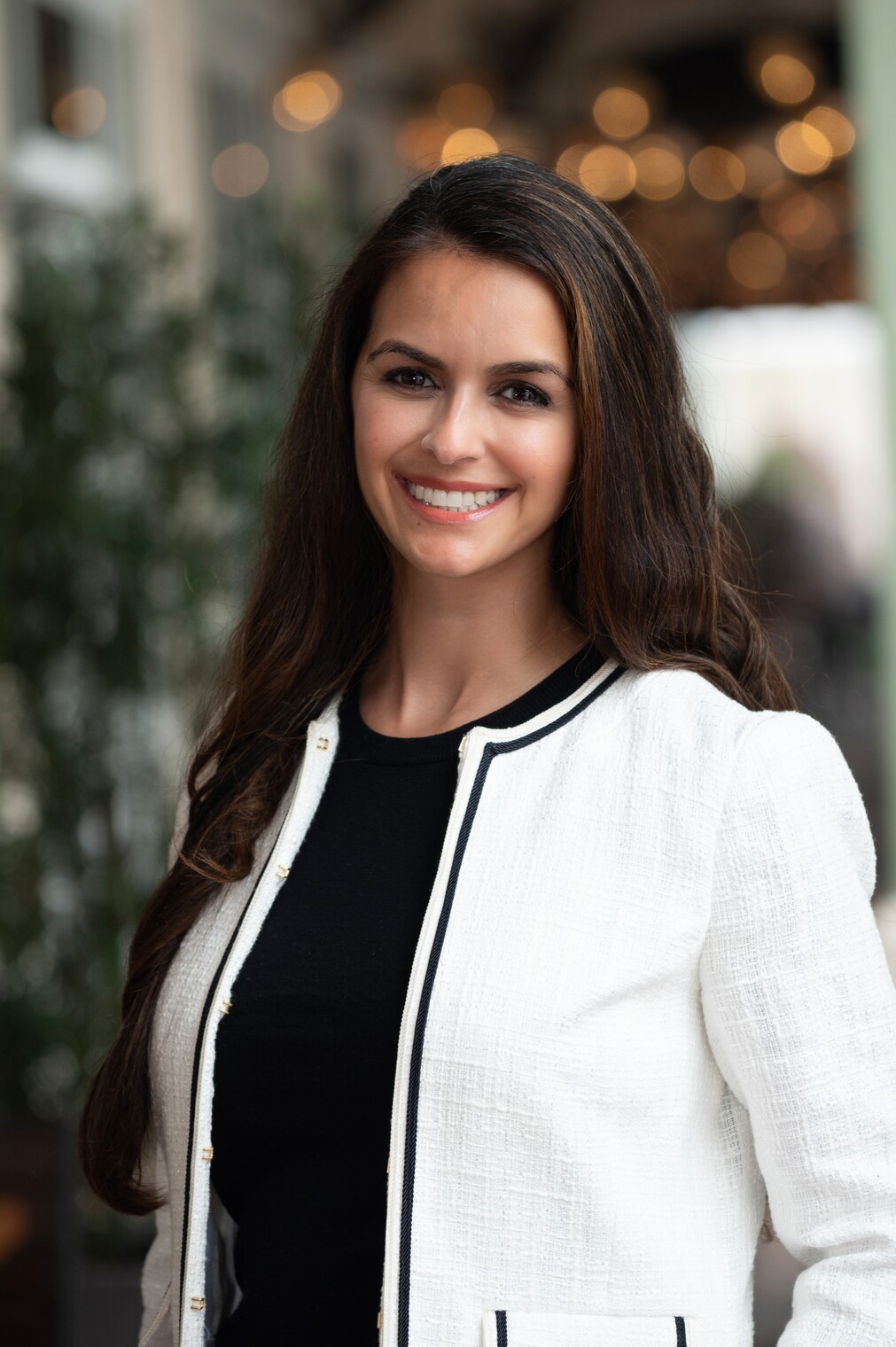 Luz Heine
Accountant/Mortgage Loan Originator
---
I was born in Guayama, Puerto Rico and relocated to Palm Beach County, FL at the age of seven. I graduated from Lake Worth High School and attended Florida Atlantic University where I graduated with a Bachelor's degree in Molecular Biology and Biotechnology and later with a Master's degree in Accounting. I have worked in corporate accounting and finance for many years before transitioning to our family business. I was able to take my corporate experience and create an efficient accounting system within our multiple divisions. I have enjoyed growing our companies with my husband over the past years. Besides handling all the finances within the companies, I also collaborate with Chris on the design and selections on the spec houses that we build.
When I am not working, you can find me enjoying my time with Chris and our two children.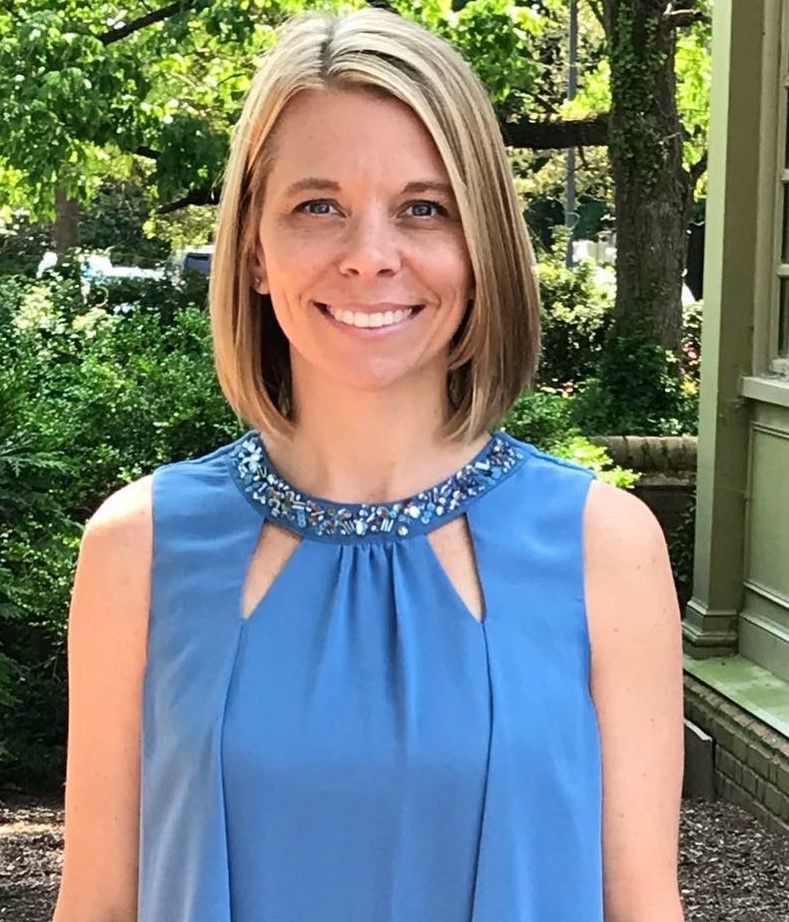 Missy Kent
Marketing Manager
---
Having lived in Virginia her entire life, Missy is thrilled to be enjoying the Florida lifestyle. After graduating college with a BS in exercise and health science, Missy worked successfully in the health industry for several years. Her passion for helping people live an active, healthy lifestyle quickly grew into a more significant role. She began her sales, marketing and management career at a large, high-quality health club. After 20 years in the health industry, her interest evolved in the real estate world. She obtained her Virginia real estate license and began working with a boutique brokerage.
Missy moved to Palm Beach Gardens in 2022. As the Marketing Manager at Chris Allen Realty, she develops and executes marketing and branding strategies for the company. She leads all team marketing, advertising, digital and social media.
Missy enjoys spending time with her husband and visiting her children in her spare time. Missy has a son who plays professional baseball for the Colorado Rockies organization and a daughter who lives in Nashville, TN and is an elementary school teacher.
Renee Mauro
Executive Assistant
---
Originally born and raised in New York, I have lived in Palm Beach County for over 30 yrs. My professional background spans a variety of industries to being a small business owner, which has allowed me to tailor my skills to meet the needs of any client.
As the Executive Assistant, it is my responsibility to provide administrative support to the executive team and ensure the smooth running of the office. I have a keen eye for detail and take pride in my work, which has resulted in me being recognized as an asset to the team. I have excellent time management skills and can juggle multiple tasks at once, whilst still maintaining a high level of accuracy. I am a proactive problem solver and thrive in a fast-paced environment. I am also a team player and enjoy working collaboratively to achieve common goals. My goal is to provide support that contributes to the success of the organization and its employees.
In addition to my duties as an Executive Assistant, I enjoy gardening and spending time with friends and family.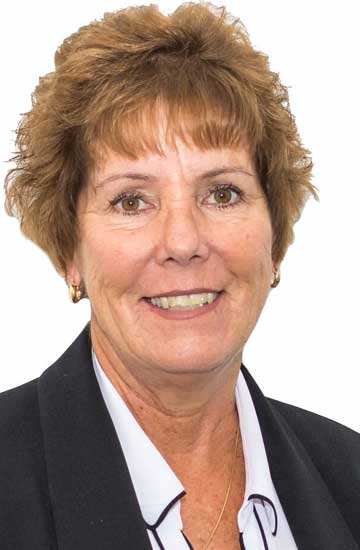 Debra Tynes
Sales Associate
---
My name is Debra Tynes. I grew up in Baltimore Maryland and I worked for Johns Hopkins Hospital for over a decade. My family and I relocated to sunny South Florida to escape the brutal winters. I enrolled in local courses and decided to pursue a full-time career in real estate. I am highly recommended by my past clients for which I am very grateful.
I enjoy assisting clients with the purchase of their dream home. This process starts with a buyers consultation in which I analyze the clients needs. My clients and I work together to select and view local properties and assist through the navigation of an offer to the closing table and beyond.
I also enjoy working with clients to sell their houses. It starts with building relationships with my clients during the first meeting with them. I always give the exposure that each house deserves, from marketing systems to open houses to the public and staging of the house since first impressions count!
As a licensed real estate professional, I am a member of the Association of Realtors. I am knowledgeable and have insight to the housing market. I have access to the M.L.S and can assist with information as far as beaches, recreational complexes, shopping and public transportation close by. When I am not working I enjoy spending time with my family, gardening, playing tennis and going to the beach.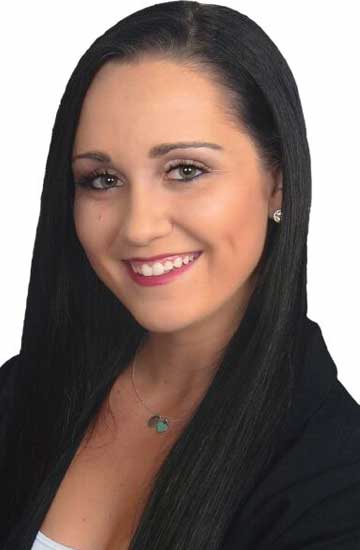 Jen Mezzetti
Sales Associate
---
My name is Jen Mezzetti and I have been a licensed Realtor in South Florida for the past 3 years. I grew up in Wellington, and graduated from Wellington High School.  After graduating I went on to obtain my personal trainers license.  For 3 years I worked for a very well respected private gym in Palm Beach. I trained competition athletes not only physically but through nutritional education as well.  My background also includes the hospitality industry as well as a marketing company where I was responsible for all aspects of customer service.  I have always had a passion for real estate and decided this was the career for me.  I enjoy working with people and I find it rewarding when I can help someone find the home of their dreams or sell their home so they can move on to their next adventure.  I am very familiar with the real estate market from Delray to Port St. Lucie and all areas in between and would welcome the opportunity to work with you.
I am excited to be working with Chris Allen Realty and appreciate their continued support and encouragement and look forward to a very successful career.
Joanna Maud
Sales Associate
---
I am originally from the U.K, but have lived in Florida for over 16 yrs., 10 of them in Palm Beach County. Since graduating college, I have worked in many sales and service industries which has taught me how important building honest lasting relationships with clients is and the ability to meet their needs.
In 2014, I decided to go into real estate and became a licensed realtor. I have assisted many buyers and sellers with the sale/purchase of their home, while making the process as smooth and easy as possible. I am always available and ready to find you the answers to any questions you may have. My ultimate reward is seeing my clients happy at closing!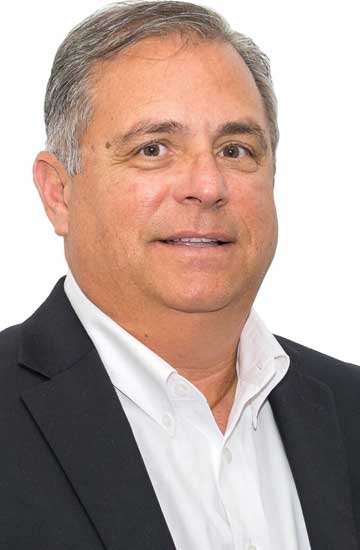 Larry Tynes
Sales Associate
---
I am a real estate professional and top producing agent in the West Palm Beach Area. I have lived in the Palm Beaches since 2010 and call it my home. I enjoy the people, weather, culture and the many outdoor activities available
to me.
In my practice of real estate, I am well known for great service, consistent communication, strong attention to detail and ensuring a positive experience for all parties in a transaction: buyers, sellers and cooperating agents. Many other agents don't share my same paradigm which has made it a priority for me to ensure a better way. My approach to any transaction is, " it's all about the people, not the agent ". I know what it means to communicate, and I know what it takes to successfully close a transaction
making the buying or selling positive and seamless.
I'm not number one, YOU are.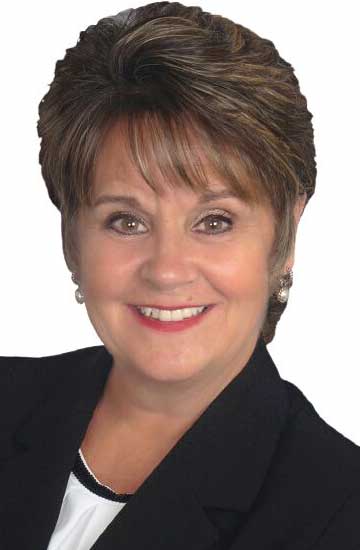 Peggy Mezzetti
Sales Associate
---
My name is Margaret (Peg) Mezzetti and I have been a licensed Realtor in Florida since 2015.  I feel very fortunate to work on a team with my daughter Jen.  I have lived in South Florida for the past 28 years. Through the years I have had extensive customer service experience that plays a vital role in the continuing success of our real estate business.  My background includes working as an Administrative Assistant for a large property management company in Boca Raton as well as a Legal Assistant for a real estate attorney in Wellington.  In addition to working as a Realtor, I currently own and operate my own company in which I contract out Administrative Services to the health care industry.
I joined Chris Allen Realty with the expectation that I would be working alongside some very experienced, knowledgeable and supportive agents and that is exactly what I have found.  I am pleased to be part of a team that works together supporting and encouraging one another to be the best team we can be.  Jen and I pride ourselves on our dedication and diligence to our clients and we look forward to working with you in the future.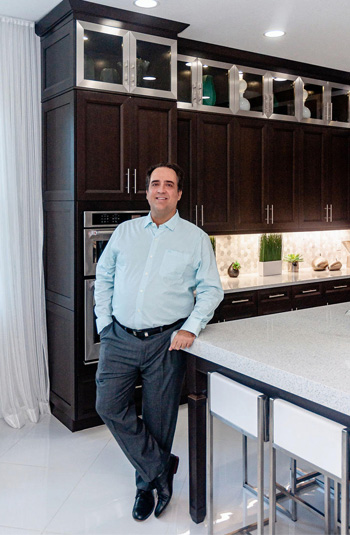 Tony del Valle
Sales Associate
---
I have resided in South Florida for over 20 years and I thoroughly enjoy everything this wonderful area has to offer. I have vast knowledge of the area and am also fluent in Spanish. I find that being bilingual really helps do more for my clients in this diverse area. There is nothing more enjoyable to me then helping people through the process of buying or selling a home. When they see that I am here for them and am going to walk them through it all, it really eases the otherwise stressful nature of real estate.
Dani Short
Sales Associate
---
My name is Dani Short. Originally from the Lawrenceville/Princeton area of New Jersey. My daughter and I have been enjoying the warm Florida living for 10 years. When I am not working, I enjoy coaching youth sports, being a fitness competitor and anything water related, especially fishing.
Real Estate has always been a love of mine. It is with this passion, enjoyment of working with people and knowledge of South Florida that I can help you find your forever home.
You have come to the right place with Chris Allen Realty, we will be with you every step of the way. We pride ourselves on keeping that family feel with our team but also with you as our client.
It would be my pleasure to work with you!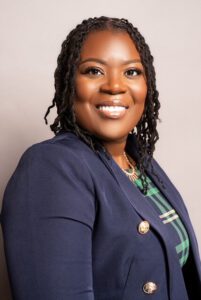 Edna Nicolas
Sales Associate
---
My name is Edna Nicolas, and I am originally from the island of Haiti. Born and raised there until the age of thirteen I then moved to Palm Beach County, and have been here since. I am a single mother of two boys, I enjoy watching them grow up and compete in sports, which happens to be a passion of mine.
I have obtained a bachelor's degree in criminology, because of my passion for helping others in need and the social aspect of it all.
I worked in the Florida Department of Health for ten years, while working with people in need of urgent help, it helped me recognize my passion for helping others. It was such an amazing journey that I cherish, while making a lasting impression; which was very important to me, and I accomplished that each day that I worked at the Florida Department of Health.
My drive and passion for helping people is what propelled me into real estate. Being able to work with people in helping them find their dream home is a dream that is now becoming a reality.
The multicultural experience that I have personally, and the experience I've learned along the way is what will guide me in helping me be my clients best asset in any real estate transaction.
Joining Chris Allen realty is the best decision for my career, because I know that I am coming to a prestigious, and well driven company.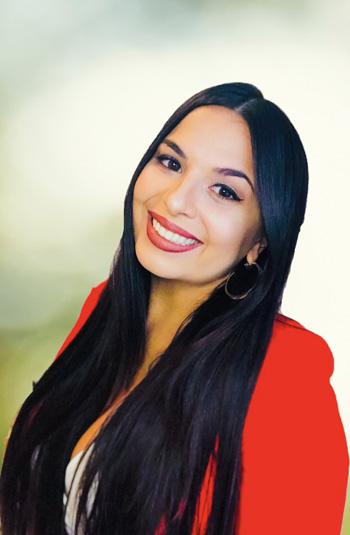 Nicholle Gargano
Sales Associate
---
I am originally from Connecticut and have called South Florida my home for the last five years. Moving to Florida was the absolute best decision my family and I made, so I am extremely passionate about helping other families make the move to the Sunshine State. I'm a licensed realtor in both Florida and Connecticut and an expert in relocation. I graduated from Southern Connecticut State University with a BA in Elementary Education. It was then that I realized my love for helping and educating people, so I shifted my career into Real Estate.
Since 2018, I have had the opportunity to work with many families assisting them with the sale and purchase of their home. I enjoy getting creative to find my clients the perfect home – on or off market. I'm known to be an excellent communicator and make myself available to address my clients' questions and concerns at all times. I enjoy educating my clients on the home buying & selling process and guide them every step of the way to ensure a seamless transaction.
I live in the beautiful town of Jupiter with my husband, newborn son, and our two English Bulldogs. My husband is in real estate as well (investor), so real estate is not only a career, but a hobby for us. We truly talk about homes 24/7! When I'm not working, I enjoy spending time with my family, checking out a new brunch spot, boating on the Intracoastal, and working out.
I look forward to working with you!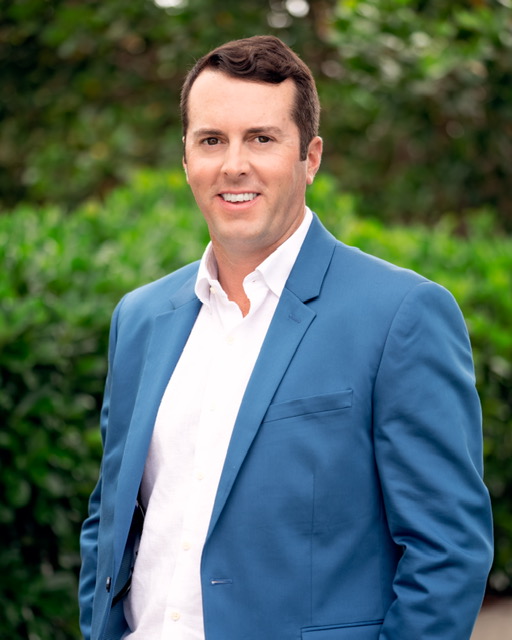 Brooks Curtis
Sales Associate
---
Originally from Eastern North Carolina, Brooks grew up fishing the Outer Banks and playing golf. After he migrated to South Florida with his wife and daughter, Brooks decided to put his former years' experience in insurance and sales to work in real estate. According to him, he felt he could bring a gentlemanly approach to a service-lacking industry. His dedication and loyalty to client service genuinely set him apart. Also a real estate investor, Brooks knows how to navigate an ever-changing industry and will provide guidance and solutions as a professional to anyone who has the opportunity to work with him.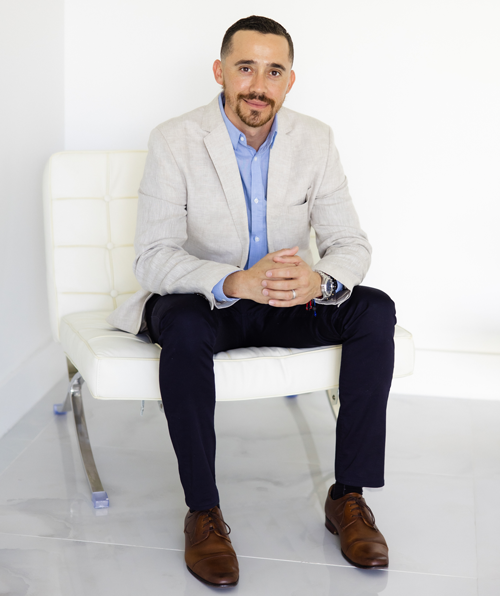 Jonathan Robles
Sales Associate
---
People say that when they meet Jonathan Robles for the first time, they are instantly drawn to him due to his likeability and no-fuss demeanor.
Jonathan's unflappability and calm reassurance were honed by years of concierge service at the luxurious five-star rated Ritz-Carlton hotel, where he received many accolades for outstanding customer service. He was the person who would anticipate a person's needs before they knew what they needed, and then deliver what was required with seemingly effortless grace.
Today homebuyers and sellers rely on Jonathan to deliver the results they expect from a first-class agent. His background includes several years of construction experience, and this knowledge adds another advantage for his clients. He's not only able to recommend potential renovations but also advise on costs and timelines for the upgrades.
Jonathan is not one to let the grass grow under his feet; he is an 'Agent On The Move' always finding new ways to add services and benefits to his clients, such as acquiring the CHLMS (Certified Luxury Home Marketing Specialist) designation endorsed by the Institute for Luxury Home Marketing.
As a resident of Palm Beach County, Jonathan knows the local market like the back of his hand, and much of his business is by referral. He believes everything in life has a solution, and it always helps to stay positive no matter how stressful the situation is.
He is fluent in Spanish and loves giving back to the community.
Sarah Rivera
Sales Associate
---
With over 20 years of providing real estate and financial services in the Midwest, Sarah has moved her expertise to warmer shores. She understand's that the purchase/sale of a property can be the single largest investment people will make. Approach your financial future knowing you have an educated and skillfully trained agent on your side! She look's forward to helping you make your dreams come true.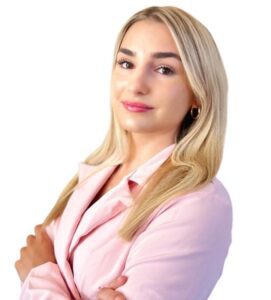 Kristine Leaf
Sales Associate
---
I was born and raised here in South Florida. I graduated from Seminole Ridge High school and currently attend Florida Atlantic University pursuing a Business Management degree.
I am excited to assist families in buying and selling their homes! I enjoy going to the beach and hanging out with family and friends in my spare time.
Derek Baselice
Sales Associate
---
A South Florida native, Derek has worked in the Food and
Beverage Industry for years. This experience helped him refine an unparalleled skill set in client services. Along with his extensive customer service experience, Derek worked as a tradesman. His work included flooring Contactor, pool construction, general construction and Project Manager for home renovations. His attention to detail and marketing knowledge are important assets to his clients.
As an avid golfer and fisherman, Derek knows the area of South Florida. He understands which communities offer the amenities that best fit your south Florida lifestyle.
Derek brings all his knowledge and skills to the Real
Estate industry. His attention to detail and dedication to clients allows him to provide a five-star experience.